Creamy Broccoli Pie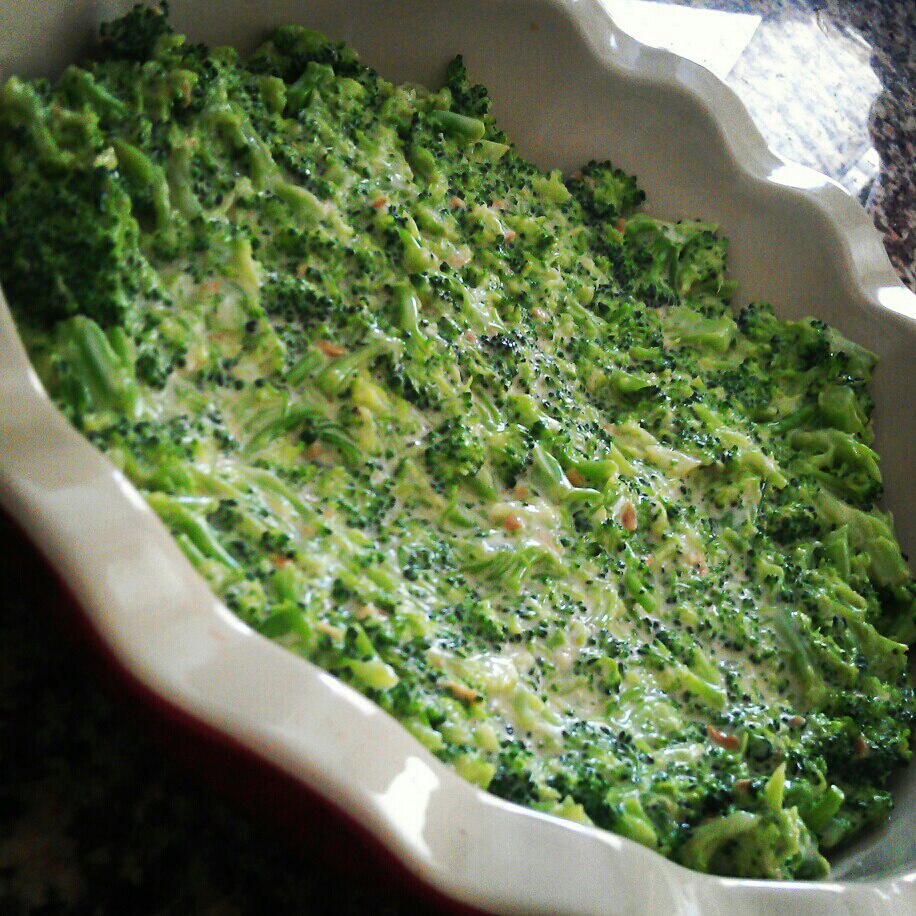 Ingredients:
1 frozen pie crust
1 bunch of broccoli or one box of frozen broccoli
1/2 cup of mayo
3 eggs beaten
salt & pepper to taste
1/2 cup corn flake rumbs
Directions:
Cook the broccoli. Add the mayo, eggs, salt & pepper. Mix well. Put mixture into pie crust, sprinkle corn flake crumbs on top. Bake for 45 min on 350.
* Tips/Tricks: You can make this dish without a pie crust. As shown in the photo above, I often bake it in a ceramic pie dish. If you are low carb or gluten free, skip the crust and don't put the corn flake crumbs on top.
~ Recipe submitted by Nina Safar