Cinnamon Zucchini Cake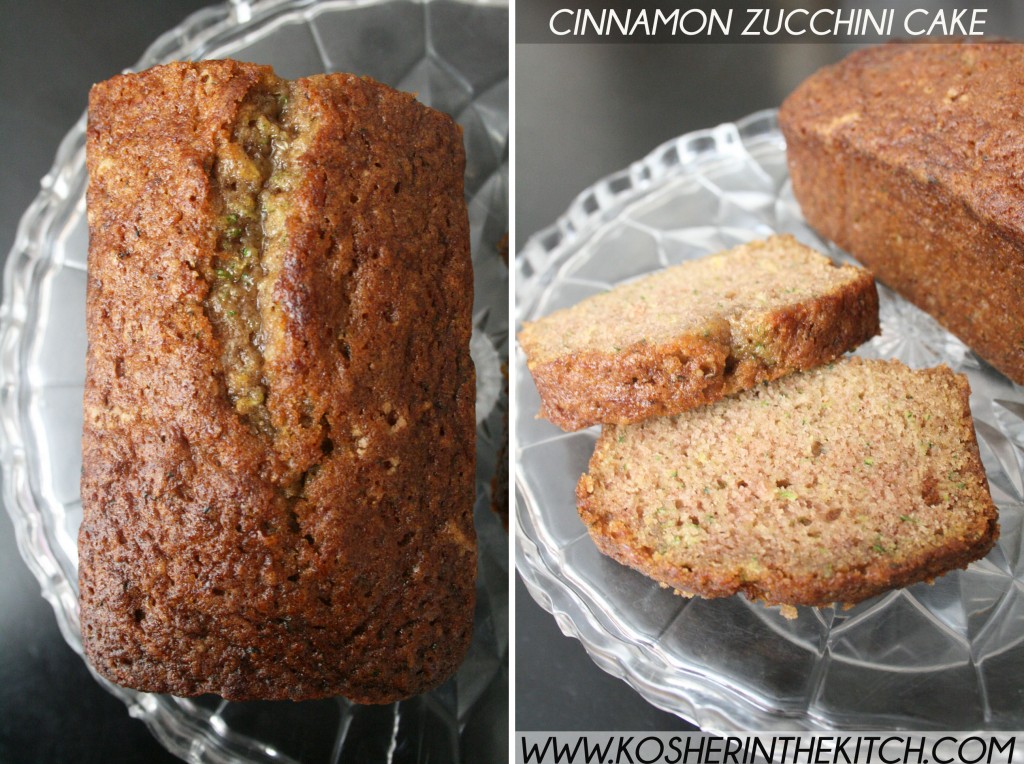 This Cake is amazing. It's moist and fluffy with a rich cinnamon flavor that almost makes you forget there are actual zucchini's shredded in here! My toddler is crazy about it. He loves eating it and calls it mommy cake. (Maybe since I am the one who bakes it? More likely because I am always stealing bites from the pan!)
This recipe can be served as muffins, as a side dish in a loaf pan or for dessert in a bundt pan.
Ingredients:
2 cups flour
2 tsp. baking soda
2 tsp. cinnamon
1 tsp. salt
1/4 tsp. baking powder
2 cups sugar
1 cup canola oil
3 eggs (or 1 cup egg beaters)
1 Tbsp. vanilla
2 cups grated zucchini (3 small or 2 medium zucchini peeled) – BUT, YOU DON'T HAVE TO PEEL THEM – TASTES GREAT EITHER WAY.
Directions:
Blend the sugar, oil, eggs, and vanilla together. Ad all the dry ingredients and then add the zucchini last. Mix well.Bake at 350 for 50 minutes in 2 greased 10 " loaf pans, or bake for longer in one bundt pan.
(Bake it until it is browned on top and a toothpick comes out clean).
–  Recipe submitted by Nina Safar